Date: 15/04/2019
National Conference on Assistive Technology for all 2030
Event Date:
02nd Aug 2019
–
3rd Aug 2019
.
Venue :
NIMHANS Convention Centre, Bangalore,

Hosur Main Road, Lakkasandra, Hombegowda Nagar, Bengaluru, Karnataka 560029

,

Bengaluru

,

Karnataka

India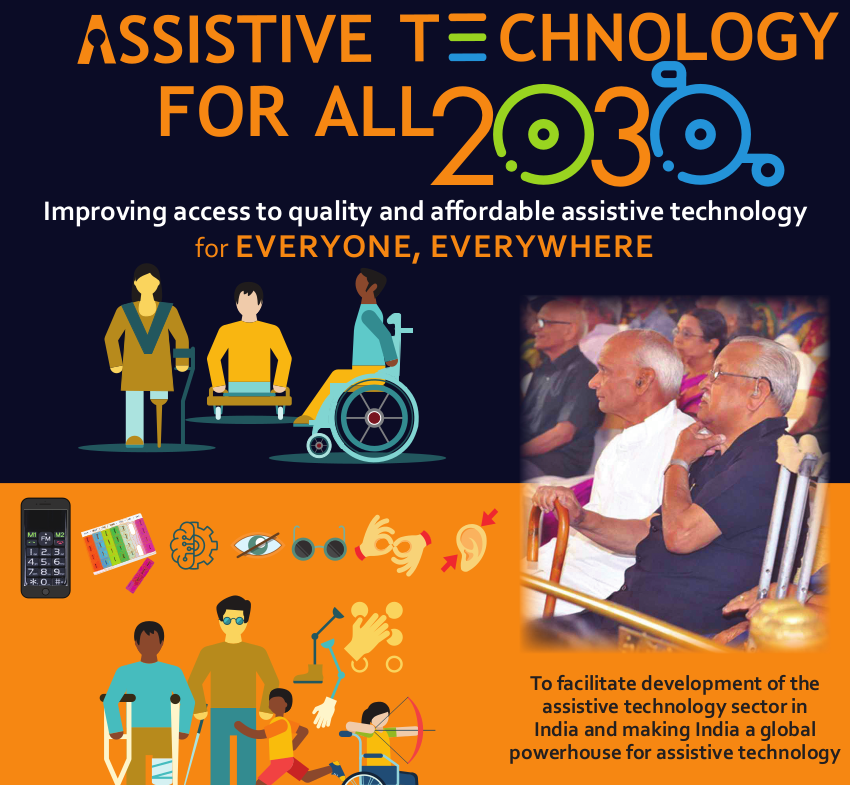 Improving access to quality and affordable assistive technology for EVERYONE, EVERYWHERE. To facilitate development of the assistive technology sector in India and making India a global powerhouse for assistive technology.
delegates
Rehabilitation Professional
Professional Bodies
Healthcare Professionals
Academia and Universities
Civil Society Organisations
Government Agencies
Corporates
Researchers
Policy Makers
Engineers & Architects
Innovators
Product Developers
Manufacturers
National and International Bodies
Persons with Disabilities and Families
Caregivers Personnel
Contact Details
MOBILITY INDIA
REHABILITATION RESEARCH & TRAINING CENTRE
1st & 1st 'A' Cross, J. P. Nagar 2nd Phase
Bengaluru – 560 078, Karnataka, INDIA
Tel: +91-080-2649 6999 / 2649 2222 / 2659 7337 (Ext – 120)
Fax : +91-080-2649 4444 Ext. – 114
e-mail: at2030@mobility-india.org
Website : http://mobility-india.org/national-conference/
Download – Brochure (PDF, 2MB)